Audiotronics
Home Security
We all know the scene in a horror movie where the main character is awakened by the sound of someone breaking in. They're lucky if there is a bat or golf club handy. Where is the phone? Should I turn the light on? The truth about home security is that it should never get to that point, and you should never have to worry about your safety in your own home. With GE security systems from Audiotronics you won't have to.
TV & Entertainment
Need assistance integrating this system into your home or your television mounted on the wall … without wires showing? Are you intrigued with Netflix, Hulu, iPad® to television or want to consolidate six remotes along with a myriad of button pushes … into one, easy to use remote that the babysitter can easily figure out? We can make ALL of it happen. Our talented staff of experts have hundreds of years of combined sales, service and installation experience which has helped to make us Roanoke and the New River Valley's audio/video retailer of choice for now over three decades.
Outdoor Audio
Whether you want to enjoy your favorite music by the pool, on the patio or in your yard, we have what it takes to take you listening experience outside.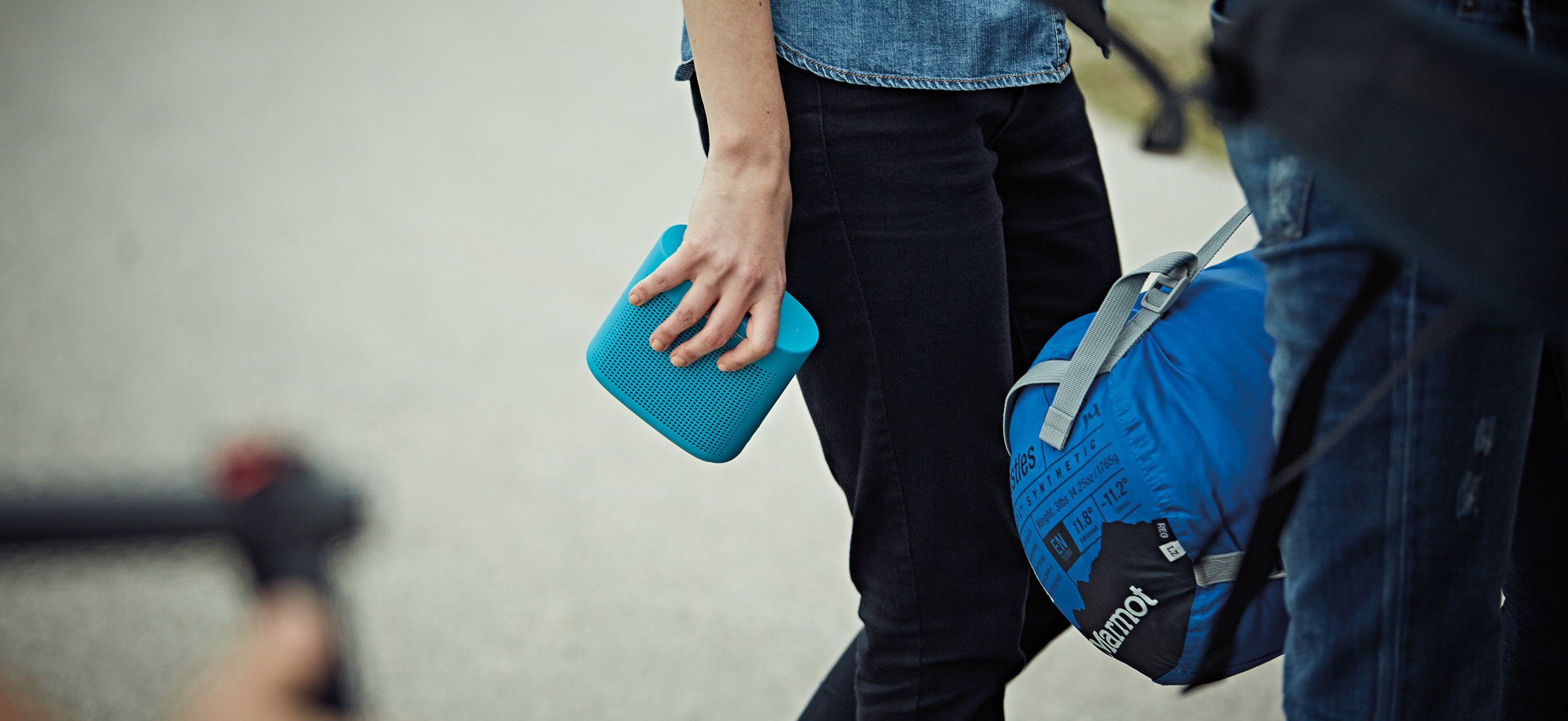 Portable Audio
Whether you want to enjoy your favorite music by the pool, on a hike or canoeing, we have what it takes to take you listening experience outdoors.
UltraSync SmartHome System
The UltraSync™ remote management mobile application extends the programming and interactive capabilities of any system compatible with the UltraSync Series of smart security products by Interlogix. With the UltraSync mobile application, users can remotely arm/disarm the system, view live-streaming surveillance videos and control Z-Wave® devices including lights, locks and thermostats.
Apple Products Sales & Service
Audiotronics, your trusted Apple Authorized Service Provider.
Our locations in Blacksburg and Roanoke have been Apple Authorized Service Providers for computers, starting with the primary Roanoke location, since 2010. Our fully trained and Apple Certified technicians have more than 28 years of combined computer experience.
If your Mac took a spill, display went out, needs more memory or it's finally time to put your faithful Mac to rest and you need to get the files transferred, contact us or stop by one of our local convenient locations.
We have Authorized Apple Service Technicians standing by ready to help. It's what we do. We solve Mac problems. Sometimes the solutions are easy, sometimes hard. But part of what makes us an Apple Authorized Service Provider is the willingness to go the extra mile to find the best solution for you.
Service is where it all comes together for us. Superior product knowledge, extensive Mac expertise, and a commitment to first-rate customer service are what you have come to expect.
Vehicle Remote Start
Seasons come and go, and with the changing of seasons comes changes in weather. With a remote start, you don't have to get into an uncomfortable vehicle. Not only is it uncomfortable to get into the car, but you also have to wait for 5+ minutes until your desired temperature is reached.
Beating the weather battle is probably more affordable and simple than you might think. Getting a remote start system installed into your vehicle can save you time and make driving in cold (or hot too!) weather far less of a chore that it usually is. With literally a push of a button, you can make this year's switch easy.