The Roanoke Times
The Roanoke Times/roanoke.com provides award-winning news coverage for Roanoke and Southwest Virginia. Founded in 1886, the daily paper is one of the best-read newspapers in the country, and the website is the region's leading local news site. The company also produces a diverse array of print and digital products, from community and niche publications and magazines, to websites and mobile apps. The Roanoke Times/roanoke.com is owned by BH Media Group, a wholly owned subsidiary of Berkshire Hathaway Inc.
The Roanoke Times publishes 7-days a week, covering a 19-county area across Southwest Virginia, including the Roanoke and Blacksburg Metro areas. Each edition contains top local stories as well as state, national, business, and international news. Also within our pages are Editorial/Opinion pieces, obituaries, local and national sports, and entertainment calendars and puzzles.
Readers in the New River Valley area (counties of Floyd, Giles, Montgomery, and the city of Radford) receive the New River Valley section within The Roanoke Times Friday and Sunday. The section includes local government and other news stories, as well as community news and event coverage.
UNIQUE, FASCINATING HISTORY
Southwest Virginia is truly a unique and wonderful place to live and work. With our Discover series that began August 2015, we're continuing to tap into our photo and news archives, as well as incorporate more detail from local historical societies, to share with readers historic images and stories about our region.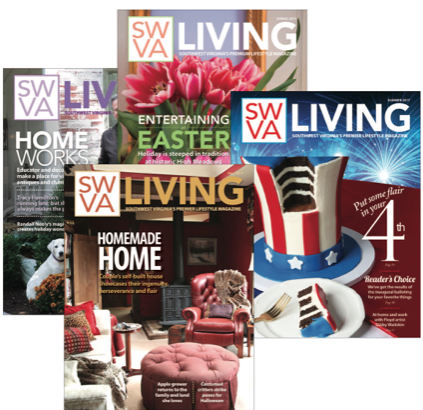 HOME, FAMILY AND FRIENDS.
SWVA LIVING will serve as a guide to help readers keep up with home and interior design trends, check out new recipes, and read up on the hidden gems of the Blue Ridge.
Sign up for one of our daily or weekly newsletters. Sign up for one or all: http://www.roanoke.com/emails/
-Daily newsletter
-Breaking News
-Daily Business
-VT Sports zone (look for our app in the iTunes app store!)
-Daily In-Memory
Our classifieds have it all.
SWVACars.com has all the autos you're looking for, including dealer and private party sales.
SWVAHomes.com has rentals and homes for sale from the area's top realtors.
Jobs.roanoke.com has what you need to find a new job including career advice, featured employers, and the area's top job listings.
Looking to buy or sell? Check out our marketplace and yard sale map at roanoke.com/classifieds
Visiting Smith Mountain Lake? Learn about Lake life by picking up one of four premium Laker products. Let us be your guide to Lake living, news, recreation, dining and more! Check it out online: http://www.smithmountainlake.com/